Wil-Rich offers a variety of finishing attachments for our full line of primary tillage tools. These attachments are not an afterthought; they are designed to work with the primary tool to leave the desired field finish.
2-Bar Coil Tine Harrow with Rolling Basket
The 2-bar Coil Tine Harrow with flat bar rolling basket is designed with 12 in (30 cm) between tooth bars. A harrow and rolling basket work together to create a desirable field finish. The aggressiveness of the tines is adjustable. The basket has eight blades with 0.25 x 1.25 in wide (.6 x 3 cm) steel. The basket is 13 in (33 cm) in diameter.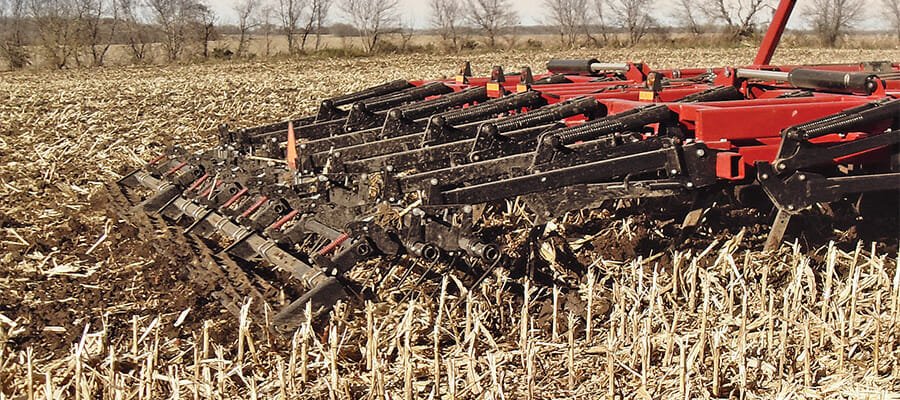 3- or 4-Bar Coil Tine Harrow
Another optional finishing attachment is the 3- or 4-bar tubular harrow. It features five adjustments for tooth angle. These angle adjustments allow the user to set the aggressiveness of the harrow to the ground conditions and amount of residue on the soil surface. The tines are 5/8 in (.2 cm) in diameter and 26 or 30 in (66 or 76 cm) long, depending on the tool they are attached to.